The five Toyoda Principles are at the core of the whole Toyota group. The first of these principles (contributing to the overall good) expresses the importance of production to benefit society. Faithful to the spirit of this ideal, the focus of our business activities is to help build a more prosperous society, an approach that we have built into our Basic Philosophy.
To help realize a sustainable society, every country, company, and individual must take full responsibility to, first, realize the issues facing the world, before then thinking how to address them and changing themselves to achieve this goal. Everyone at TTDC takes personal responsibility for implementing this approach through our business.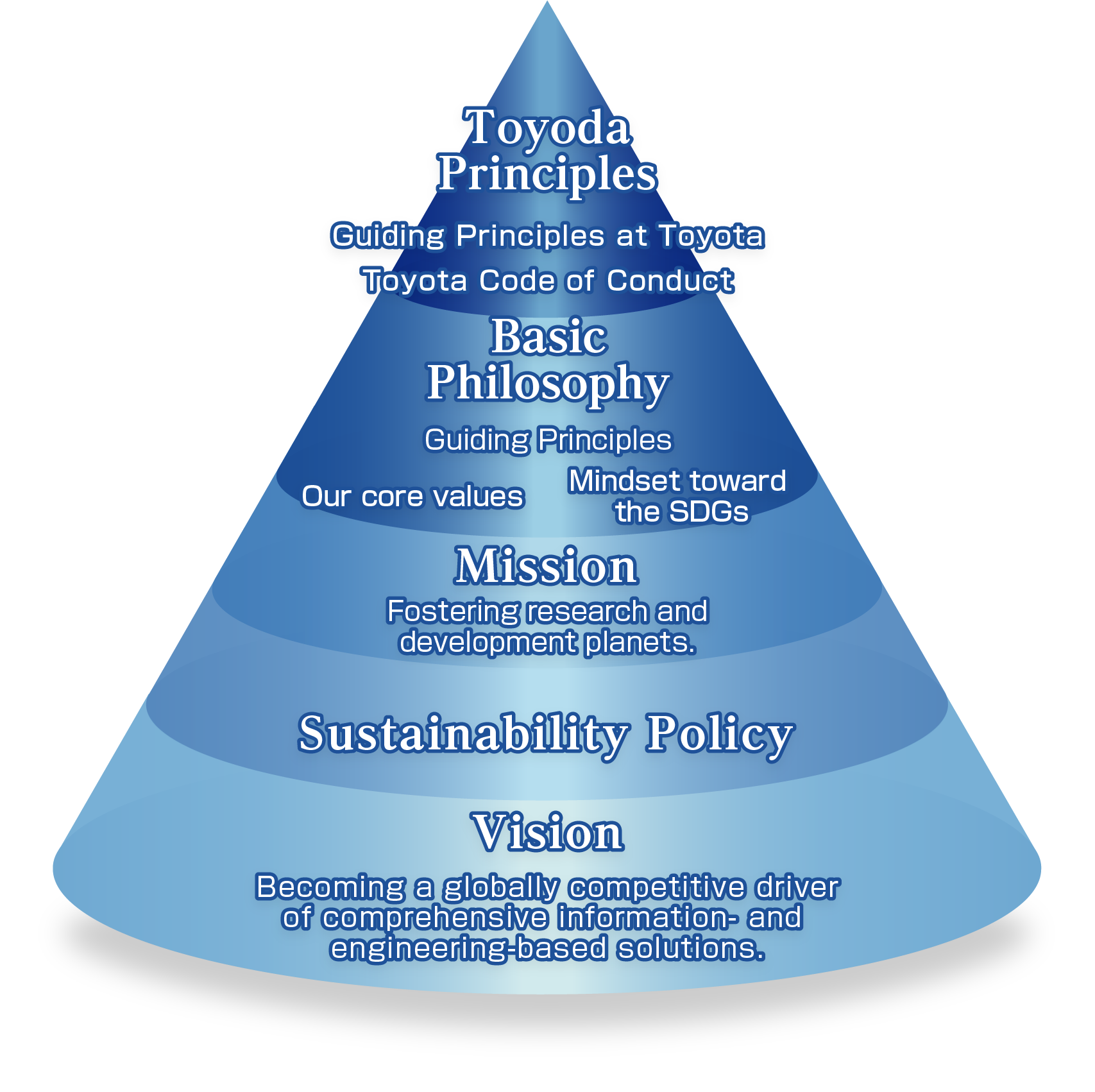 TTDC Philosophy
We launched our united efforts in 2020.
Each one of our employees began by taking full responsibility to realize the issues around us as the first step toward a sustainable future.
Together, we learned about the basics and significance of the SDGs, deepening our understanding of the SDGs while orienting ourselves toward issues affecting the environment and communities around the world.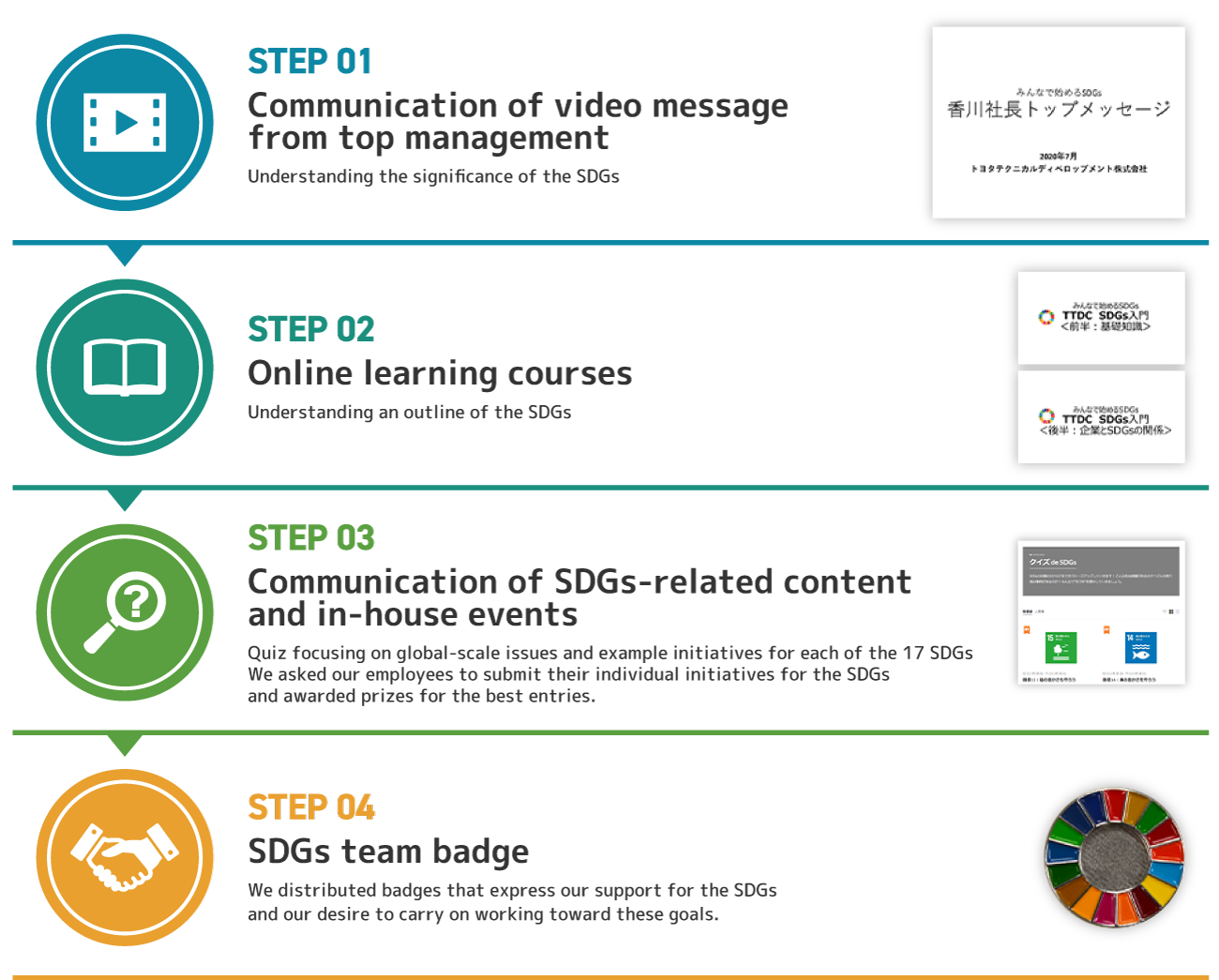 Second-Year Initiatives in 2021
In the second year since the launch of our SDGs initiatives, our target was to encourage a feeling of personal responsibility in all our employees.
We applied the realize/think/change approach to encourage our employees to take responsibility for reducing plastic waste. Initiatives like this can make a small but important contribution to making a brighter future. We raised awareness of issues facing our communities and provided opportunities for our employees to change their behavior.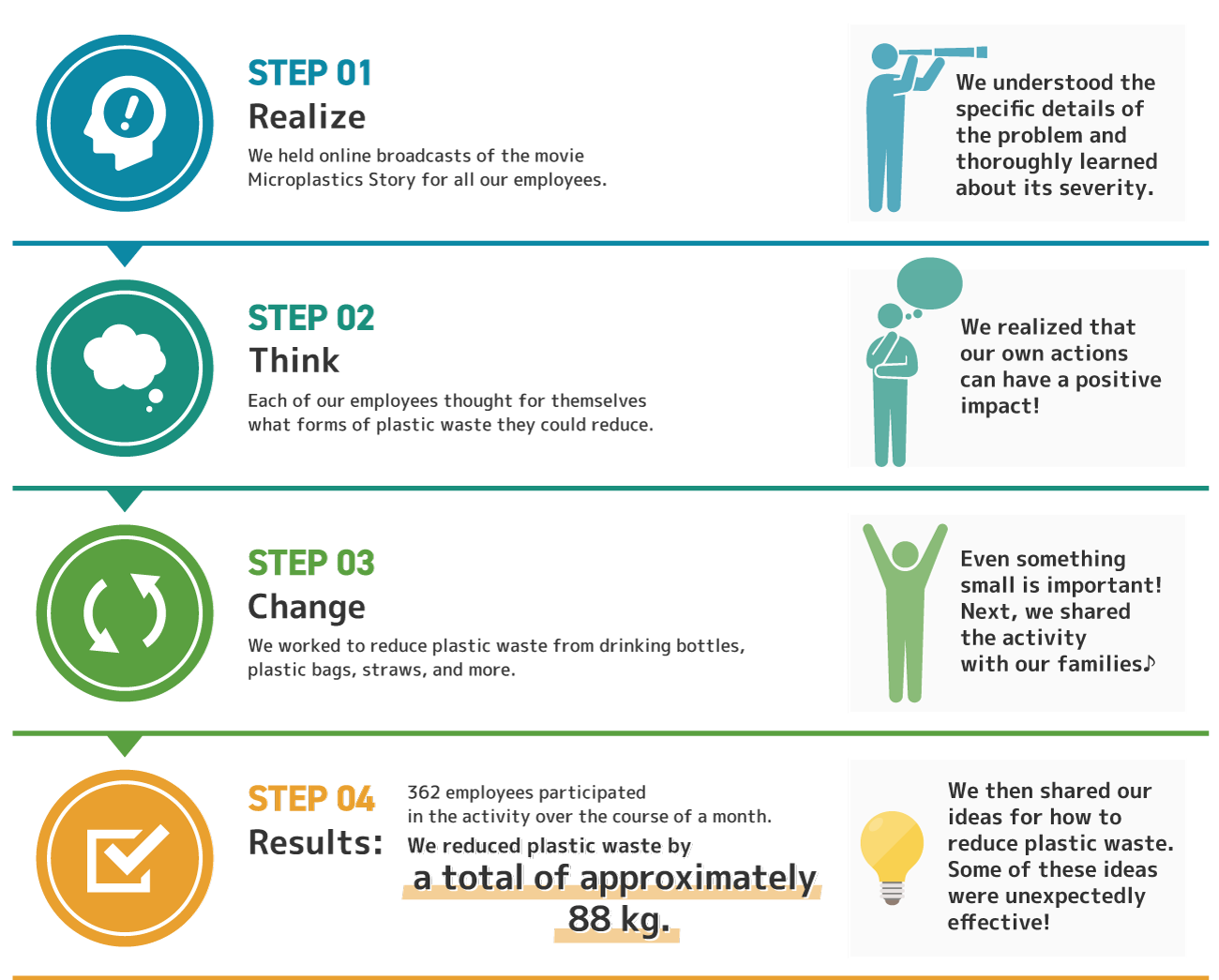 In November 2021, we registered as a Toyota SDGs Partner.
We are pushing ahead with initiatives that contribute to the local community to help achieve the SDGs raised by Toyota City Hall and realize a sustainable city.
* Toyota SDGs Partners:
In partnership with Toyota City Hall, we are helping to promote sustainable projects and initiatives toward the resolution of issues affecting local communities, while raising public awareness about the SDGs.